Solar Warranty
Our solar installations include 25-year product, production, and workmanship warranties
25 Year Production Warranty
At least 98% of nominal power during first year. Thereafter max. 0.5% degradation per year. At least 93.5% of nominal power up to 10 years. At least 86% of nominal power up to 25 years.
All data within measurement tolerances. Full warranties in accordance with the warranty terms of the Qcells sales organisation of your respective country.
Qcells PERFORMANCE WARRANTY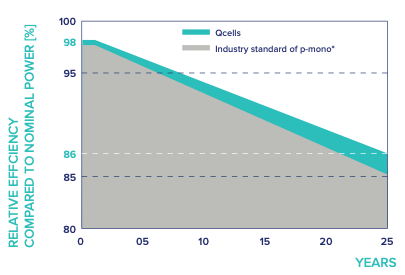 *Standard terms of guarantee for the 5 PV companies with the highest production capacity in 2021 (February 2021)
PERFORMANCE AT LOW IRRADIANCE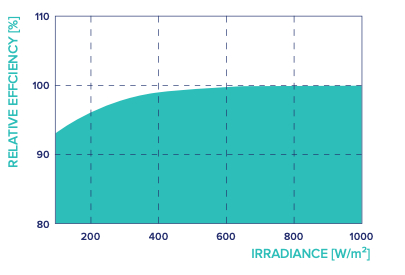 Typical module performance under low irradiance conditions in comparison to STC conditions (25°C, 1000W/m2 ).
25 Year Workmanship Warranty
MATERIALS AND WORKMANSHIP: Titan Solar Power warrants that all of the Work and the System will be free from material, construction, and workmanship defects for twenty-five (25) years following the Completed Installation (the "Limited Warranty").
Any claim under the Limited Warranty must be made before its expiration date. Customer will be provided with the standard warranties from major equipment manufacturers.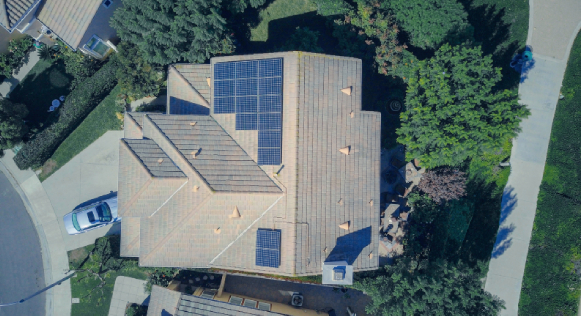 What would you like to do next?